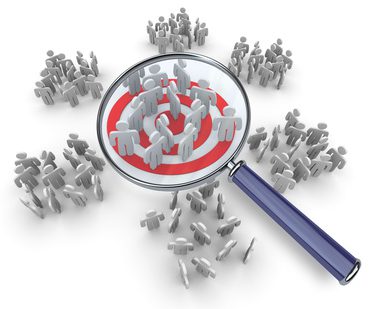 Insights
In Executive Search, Bigger is not Better
Posted March 31, 2017
"Boutique", the word envisions a small store selling fashionable clothes or accessories; or a business that serves a sophisticated or specialized clientele.  In the world of executive search, people think of boutiques as smaller firms or niche firms that specialize in a particular area.
CCI's Talent Acquisition Practice is sometimes referred to as a boutique, but as our long-term clients know, we are a multi-disciplinary search firm, working across industry and function at the management and leadership levels, through to the C-Suite.  So, in the world of boutiques, CCI provides a one-stop-shop solution to our clients' talent needs, which makes us perhaps a "super-boutique".
The fact that CCI works with clients of all sizes from entrepreneurial, start-up through to large fortune 100 organizations, gives our search consultants a comprehensive range of experience working with diverse businesses, how they operate, and the top talent it takes to meet and exceed their strategic business objectives. Our consultants bring this versatility and insight into each project and regularly provide consultative guidance in the partnership.  Our clients rely on us to provide this valuable service.
Our search consultants manage a smaller case-load of projects, sometimes as few as three or four.  This allows for a greater degree of service and optimal results in the engagement.  Perhaps this is also a valid descriptor of "boutique", in that our clients choose CCI for the personalized, VIP treatment they enjoy along the way.  In working with a small firm like ours, clients feel connected and appreciate that we are a seamless extension of their business.  Our consultants develop trusted relationships with clients and understand their businesses and the uniqueness of every client, circumstance, and talent need.  Recognizing the different internal dynamics, and how to adjust to the needs of the client, is critical in delivering the desired outcomes for them.
In partnering with a smaller search firm, clients appreciate that they have a dedicated consultant, and a single point of contact, that stays constant throughout the project and with whom they build a relationship of open communication and confidence. Clients working with larger firms may experience situations where, once hired for an engagement, the project is assigned to a more junior member of the team.  That is never the case with CCI.  And, as a smaller firm, CCI has fewer management levels and direct access to the Practice Leader or the Owners at any time.
In my corporate career, I hired many of the top-tier, large search firms for retained projects and experienced varying degrees of success.  Many of those firms are very good at what they do and have great reputations.  The consistently frustrating theme I experienced, however, was inconsistent communication and accessibility.  Boutique and smaller firms have a keener appreciation for the art of relationship building and communication – and accountability to the client.   And, perhaps here is where the word "specialized" enters into this discussion.  CCI specializes in understanding that our clients have chosen us to represent them and their brand in the marketplace…and we take that trust very seriously.  We pride ourselves on personalizing our approach and keeping our clients informed with status / progress reports and conversations along the way.
We personalize in other ways as well and know that what works for one client doesn't always work for another.  Our job is to make things as efficient and easy as possible for the client.  We know that versatility and the ability to pivot and adjust to the changing needs of clients is also a large part of the value proposition we offer.
As a human capital consulting firm with four areas of Practice (Talent Acquisition, HR Consulting, Talent Development, and Career Transition), we have a unique perspective on the full life cycle of the employment relationship.  We are in the people business and we focus on the candidate experience and perception of their experience with us.  It's all important!
Often in CCI's Career Transition Practice, we hear feedback from candidates who are in a job search about the experience they are having in working with larger firms. Often, they are feeling that communication is lacking and they are disregarded in the process.  We integrate that feedback into our Talent Acquisition Practice.  How a candidate feels as they are approached, engaged, interviewed, assessed, and shepherded through the recruiting process not only impacts the reputation of the search firm but also, more importantly, impacts the reputation of the company that CCI is representing.    Everything we do is a reflection of our client; it impacts the candidate(s) view of the company and in many ways, is the first input to "employee engagement" and a new hire identifying with the new employer.   In firms like CCI, there is better cognizance of the experience of the candidate.  That same communication that is so important for the client is equally as important for the candidate.  It's the search firm's job to make sure that the candidate knows the plan and is properly guided through the process.  And, as the search concludes, the candidate should be properly informed and offered support and feedback.  Reputation is important to our clients; so, we manage it as we would manage our own!
CCI's business promise as a search firm is one that never loses sight of what makes us different – and the reason small and large clients alike return again and again.  They appreciate working with a "super-boutique" that is broadly experienced, nimble, flexible, accessible – and deeply focused on business outcomes for our clients.  Our business is built on relationships and on delivering on our promises.